Research Experience for Undergraduates (REU)
Research Experience for Undergraduates (REU)
The MSEN REU program will not occur Summer '22. We hope it will be funded and continue Summer '23. Please check back with us next year.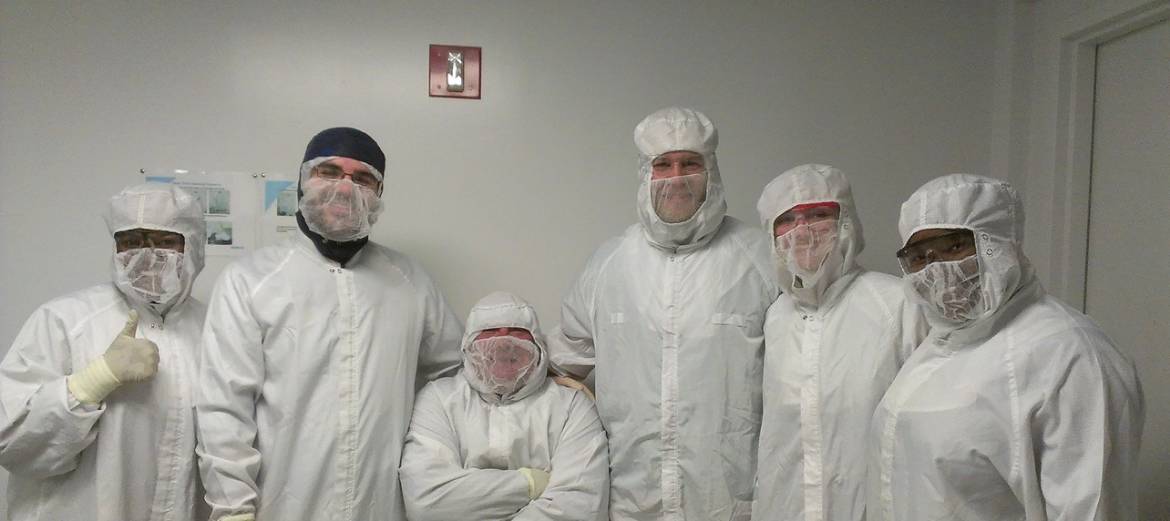 Materials Science & Engineering (MSEN) Research Experience for Undergraduates (REU)
Tomorrow's Nanomanufacturing: Engineering with Science (TNEWS)
Eligibility
Program Details

Preference given to rising seniors

Good Standing in your college, with a minimum GPA of 3.0

Preferred classwork in engineering, chemistry, and physics

U.S. citizen or permanent resident

UA Main Campus, Fayetteville

$5,000 stipend (i.e. "salary")

On-campus housing and meal allowance included

Access to recreational facilities
Tomorrow's leaders in the nanomanufacturing workforce need trans-disciplinary training in convergent science and engineering fields to translate nano-scale materials, devices and processes to commercial manufacture. They must also be skilled in innovation, design, metrology, teamwork, communication, ethics and leadership. To empower REU participants with skills and capabilities to become innovative leaders in tomorrow's nanomanufacturing sector, the MSEN TNEWS REU at the University of Arkansas offers:
Mentorship by faculty from science and engineering disciplines as well as industry leaders in nanomanufacturing
Discovery experiences involving research in quantum to nanoscale materials, devices and systems
Professional skills training in leadership, teamwork, communication, ethics, innovation and design
Hands-on experience with state-of-the-art electron, optical and scanning microscopy and spectroscopy systems at the nanoscale
Join us and embark on an exciting launch to your future in tomorrow's nanomanufacturing enterprise!
See prior REU research!